---
Welcome to the iconic and glamorous world of Louis Vuitton; where the creativity, fashion genius, and identifiable style is exhibited in a walkable time capsule from the brand's start in 1854 to modern day. It is no secret that the aesthetic intrigue for the French box-maker's early work found its way to the elite and today has carved a spot as one of the most luxurious brands in the world.
Throughout the various eras of Vuitton, individuality in design has rightfully earned and sustained its nameworthy reputation even in collaborative projects. Musing the influences of Salvador Dali, Vincent Van Gogh and Cinémoi's personal favorite, Da Vinci — contemporary pop artist/LV collaborator, Jeff Koons has recreated masterpieces like the Mona Lisa into leather perfection, which we call a signature Louis Vuitton handbag.
The attraction to the 'Time Capsule' exhibition is the story of how the original trunk-master challenged his natural aptitude for design to fit the needs of the public which consistently evolved. This company initiative and the respect for the founder's work is homaged in modern advertisements and LV pieces.
Undeniably victorious, the perseverance of sixteen-year-old Louis Vuitton's dream to enter the world of fashion has transitioned his initials into an international symbol for high-end couture.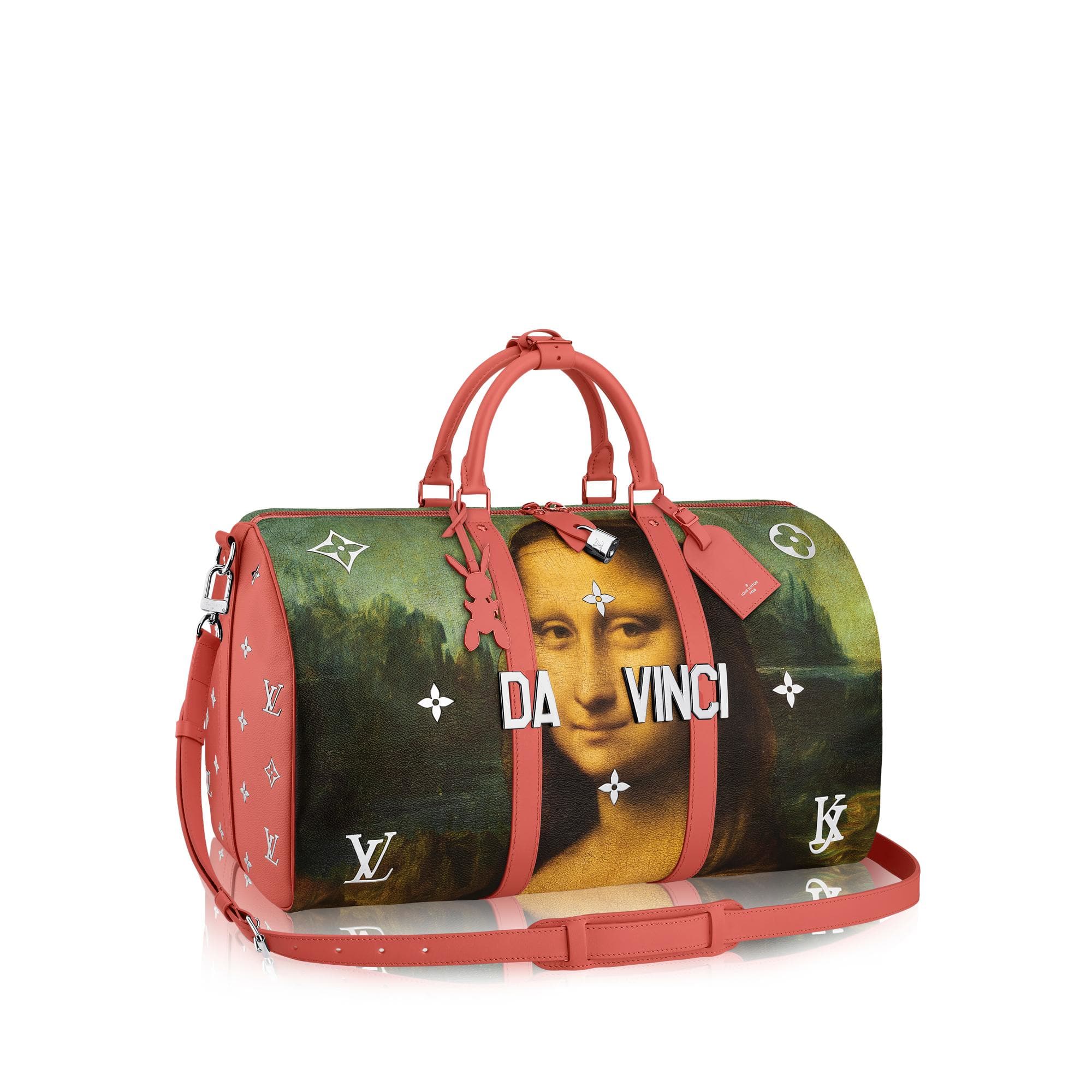 ---